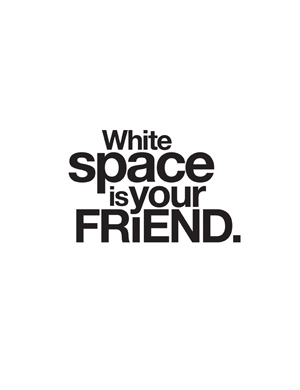 *Please see special note below before leaving this page.
Many years ago I had the opportunity to do some contract training for Steve Stowell and Matt Starcevich, co-founders of CMOE, the folks who gave birth to the highly effective 8-Step Coaching Model. I remain grateful to them to this day for the work, and for helping me launch a productive and enjoyable career as an executive coach.
One of the activities used in their management coaching seminar involved doing a ten minute, pre-learning role play coaching discussion between two people, both class participants. The conversation was audio-recorded and then the audio was replayed and critiqued. Nothing unique there. What was unique is that, during the replay, we calculated how much of the conversation was consumed by each participant, AND how much dead air (silence) existed.
Almost without exception, the amount of time consumed by the person playing the 'manager' in the role play exceeded that of the 'employee' by a ratio of anywhere from 2:1 to 5:1. Some conversation.
As to the latter point, in a typical ten minute managerial-type coaching session, how much silence do you think occurred, on average? A minute? Two minutes? More? Think again. I'm fairly certain that I led at least a hundred of these workshops, with 5 or more groups doing this exercise in each one, and can't remember a single session where there was more than 15 seconds of dead air out of the 10 minute total! Most were in the 6 to 8 second range, if that. We're talking about only 1% of the total time of the "conversation." In most cases, we had a good bit of the opposite of dead air. .. both people talking at once! That was more than twenty years ago. I hesitate to think what the ratio would be today.
I was reminded of this while watching evening television over the last week, and seeing two well known, otherwise quite professional news anchors stuttering and stammering because due to the fear of incurring a few seconds of dead air, their mouths were outrunning their minds. It happens to us all, particularly in the midst of a big presentation, sales call, or uncomfortable business meeting. We see it often with relatively new managers who are deathly afraid of what will happen if they shut up and yield the floor for a few seconds in a conversation with one or more of their team-members. A couple of thoughts:
1. In working recently with a C-level exec on reducing his snarkiness, I encouraged him to adopt a 3-second response delay, much like the 'Iron Dome' of cursing on American television, that would give him just a little more time to reflect on the message that was about to leave his mouth. Aside from reducing unintended verbal messes, that brief delay also allows the last thing that was said to him (and to you, if you adopt the idea)  to ferment and register a bit more. In other words, it aids listening. Indeed, it has been said that the opposite of listening is waiting to talk. To wit, if your mouth flies open at the very nanosecond the other person goes silent, it's a good bet that you haven't been listening. Rather, you've been waiting to talk. Don't be afraid of a little dead air, or white space  in your conversations. Indeed, you'll probably hear more, and your conversation partners (including spouses) will appreciate the difference, and the feeling that they're actually being listened to for a change.
2. Note to Leaders – Put some of that same white space in your calendar. Smart leaders are not, repeat, not the ones who have the greatest calendar density. Rather, they deliberately build in some "me time" and thinking time to their daily schedules, and they take great pains to preserve it.
* Special Note: If you missed it, take a few minutes to view cancer patient and ESPN personality Stuart Scott's acceptance speech at this year's ESPY's.  It's probably his finest moment on television to date, and just might change your life.
****
A pathfinder in the arena of leadership and employee engagement Bill Catlette is an Executive Coach, Advisor to Management, Conference Speaker, and Business & Workplace Author. He helps leaders connect the dots between People, Passion, Performance and Profit, hone their leadership skills, and achieve demonstrably better outcomes. For more information about Bill, his partner Richard Hadden, and their work, please visit their website, or follow them on Twitter.