Leading a Multigenerational Workforce
Today's workforce features an unprecedented five generations of workers. And leaders are challenged not only with understanding the members of each generation, but with getting maximum productivity from the BLEND of everyone.
We take a different approach to meeting these challenges for leaders.
Rather than making fun of the foibles of each generation, and teaching how to pander to the popular (and largely inaccurate) notions of what makes each group "different", we focus on realistic strategies to make the whole workforce function well in concert.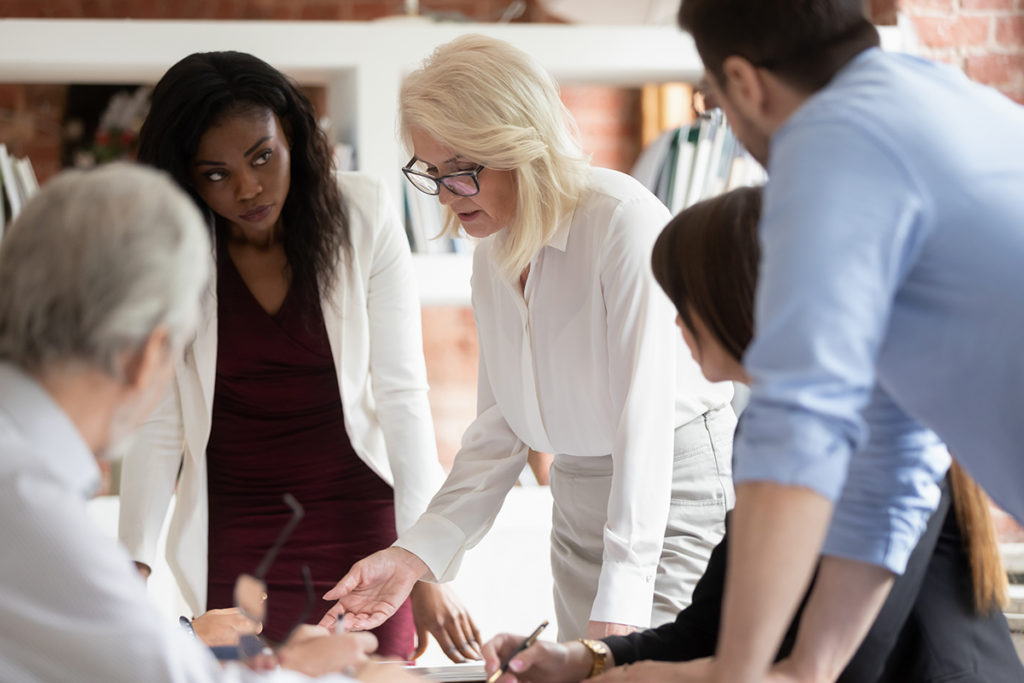 How to stop griping about millennials and start adapting your organization to make maximum use of the available workforce
Why generational (or any kind of) stereotyping misses the point
How to compete as a powerhouse for attracting talent of all ages
Three ways to develop inter-generational cooperation
What each generation can gain from the others
Learn to attract, retain, and ENGAGE workers of every generation to become a talent magnet, and maximize business outcomes.
To teach leaders how to recruit, hire, and gain maximum engagement from a wide variety of age groups in today's workforce.
All members of your organization charged with leading and working with a multigenerational workforce.
Richard – WOW!!! You sure exceeded my expectations! What we experienced was the most well-prepared, well-researched keynote ever. You did a fantastic job of celebrating everyone's contributions.
We truly enjoyed having you, Richard!  I can't begin to tell you all the positive feedback we have received from our associates regarding your presentation.
Richard gave great ideas! Love hearing about the best practices! One of the best presentations of the whole conference! Very useful!
Richard, You provided pertinent, actionable information that was right on target for us. Your in-depth prep work to understand us was a major key to your success with our group. I wouldn't hesitate to recommend you as a speaker.
Bill, thank you for a fantastic presentation! It was a pleasure having you on the program.  Your audience was greatly impressed with the quality of your content, your valuable insights and especially your relevant takeaways.
"Richard Hadden delivered one of the highest-ranked mainstage presentations at our 2017 Top Producer Seminar. His real-world examples and research-based information, highlighted with humor, was perfect for our group."
"Richard, Thank you so much for your remarkable keynote at our National Huddle. The reaction has been terrific! You commanded the stage, and delivered a powerful, practical, entertaining presentation to our 1,200 Team Leaders."
It's always good to have a strong opening speaker, and that's what you were! Our members came away with something worthwhile. Something they could implement when they got home, which is huge!
"Richard, When asked 'What was your favorite part of the retreat?' the most common response was your presentation. So thank you for all the time and work you put into making sure our managers got the most out of the event!"
Richard, Your closing keynote address was one of the highlights of the conference. You were a true professional from start to finish. Several attendees told me that I did a great job in selecting you as a speaker.
Richard, I just wanted to say a heartfelt THANK YOU for your presentation.  I can't think of a better speaker for our group at this moment in time.  What you offered was right on point. I so appreciate the time you took to get to know Great Harvest to make it even more applicable.