Contented Cows MOOVE Faster
how good leaders get people to put more oomph! into their work
By Bill Catlette and Richard Hadden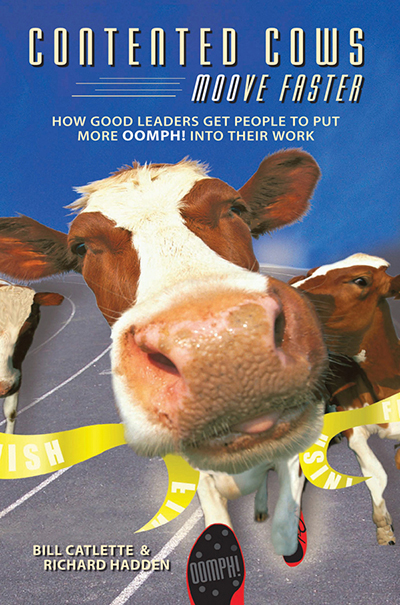 What's it about? Discretionary Effort and Employee Engagement.
Who's it for? Leaders, at all levels, charged with getting maximum productivity and engagement from a willing, enthusiastic workforce.
How's it written? At once funny, irreverent, and deadly serious. Real leaders, in real companies, getting real people to go the extra mile in hot pursuit of organizational objectives – like serving customers and earning a profit. Full of stories, examples, and prescriptive advice for leaders who need to turn their teams into a vibrant, competitive weapon.
Many business books focus on what the organization can do to improve outcomes. This book describe in detail, with the force of experience, what YOU can begin doing right now to see to it that your people are focused, fired up, and capably led.
Or, to order directly from Contented Cow Partners, please call +1-904-720-0870 or email. We're happy to personalize and autograph copies purchased directly from the authors.
Check out our other books