Bill Catlette and Richard Hadden
Welcome to Contented Cow Partners. We're Bill Catlette and Richard Hadden. Our company exists to help organizations develop a culture of Leadership and Employee Engagement that builds their bottom line – regardless of how that bottom line might be measured.
We do this by delivering impactful, customized keynote presentations at corporate and association events; by delivering leadership training; and by providing one-on-one Executive Coaching.
For more than three decades, we've been studying the bottom-line connection between people practices and profit performance. Our job is to bring what we've learned…to you, to help improve organizational outcomes.
Today's world of work presents new challenges… including a historically tight market for talent, and an unprecedented five generations in the workforce. Companies drastically reduced and even eliminated leadership training during The Great Recession of a decade ago, and many "forgot" to reinstate the practice once the economy improved. As a result, many people in positions of leadership go to work each day ill-prepared for the tasks and responsibilities they face.
No wonder it's hard to find and keep good talent.
We can help with all of this.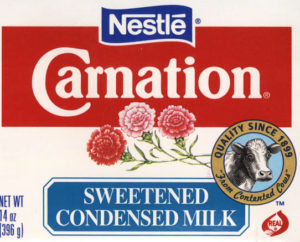 Next time you're in the supermarket, take a look at a can of Carnation Milk (and while you're at it, go ahead and buy it. It's good stuff!) Chances are you'll see, on the label, a claim that the high quality milk in the can comes "From Contented Cows."
Using similar language, legendary baseball manager Tommy LaSorda once said that "contented players give better performances". The good folks at Nestlé Foods, which now owns Carnation, have graciously agreed to let us use the phrase "Contented Cows" to describe the effect good Leadership and Employee Engagement have on people at work.
We put the two thoughts together, and wrote Contented Cows Give Better Milk, and the updated version, Contented Cows STILL Give Better Milk, both of which make the business case for Employee Engagement.
Let's get one thing straight. We are NOT, repeat NOT suggesting that people in the workplace are cows. BUT – in the same way that Contented Cows do give better milk (and that's been pretty well scientifically established), satisfied, engaged workers give better performances.
And that always finds its way to your bottom line.
Let us help you find, keep, and engage talent for a better bottom line